Woorden hebben kracht
Zoals je misschien wel weet volg Ik een persoonlijk ontwikkeltraject; Approach of Life.
Afgelopen week was ik bezig met het maken van mijn 'missionstatement'. Voor mijn presentatie zocht ik
wat inspirerende afbeeldingen of quotes ter ondersteuning hiervan. Ik scrolde door mijn archief met wat opgeslagen dingen op instagram, pinterest en m'n telefoon. Ik stuitte op de volgende quote: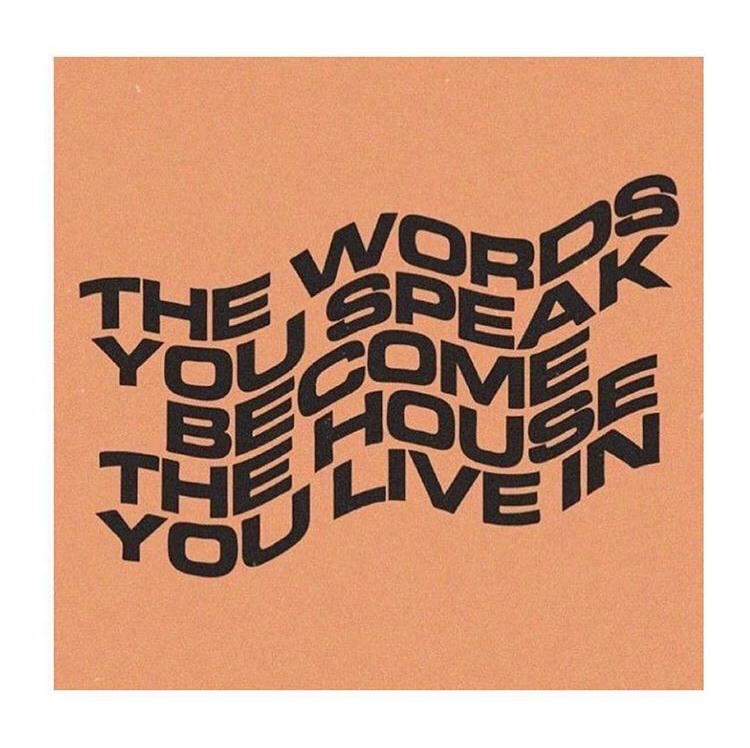 Welke woorden spreek jij uit over jezelf? Over mensen in je omgeving? Over de wereld om je heen? Spreuken 15:4 zegt het volgende:
Kalme woorden zijn een levensboom,
een valse tong vernietigt de geest.
Bijzonder toch hoe makkelijk we dingen uitspreken, zonder dat we beseffen welke kracht er in onze woorden zit? Wat je zegt heeft impact. Het voedt waarheid of leugen; leven of dood. De woorden die ik vaak uitspreek, daar raak ik mee vertrouwd. Ik ben geneigd daar naar terug te gaan. Ze worden als het ware het huis waar ik in woon, mijn veilige haven.
Hoe wil jij je huis inrichten? Welke woorden (mogen) regeren en van welke woorden kun je wellicht beter afscheid nemen?
Lieve groetjes, Colinda